Commander Theodore Hechler, Jr., US Navy History - My Father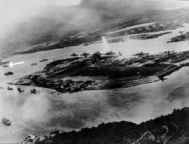 "Like Swatting Bees in a Telephone Booth."
By Commander Theodore Hechler, Jr.
Proceedings, December 1980, a US Navy magazine.

"Pearl Harbor 40 years ago: They were there."
News American, December 6, 1980.


Article by Jim Burke. "Phoenix Remembered."
Publication unknown. Date the week of May 2, 1982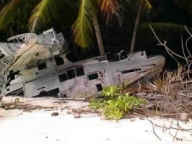 Ted Hechler's PBY
photo of a crashed PBY
(like one my father flew)

Map of Pearl Harbor at 0755
Sunday 7 December 1941
by R. Berish.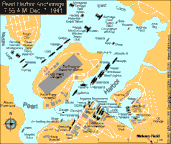 Map or Pearl Harbor Anchorage 7:55 A.M. Dec. 7, 1941
from Magellan Map Co.
Some of family history on my father's side. Theodore Hechler, Jr. was born in New York City, September 26, 1916 and died August 14, 1983 in Annapolis, MD. He is buried at the Arlington National Cemetery.


---
If you would like to share information or add to this history please contact me at sherryfelix@sherryfelix.com