Sherry Lynn Felix: Artist, Photographer and Creative Design
Work

Graphic Design

Presentations, covers, illustrations and website designs created for clients using Photoshop, Illustrator, ArcMap, Dreamweaver and other applications

to my work portfolio …

Digital Art

Composites and digital painting

Digital art created with my photographs using Corel Painter and Adobe Photoshop.

to my art portfolio…

Paintings

Fine Art

Australia

Photographs

Digital Art

Composites and digital painting Compositsl

and digital painting

Composits and digital painting

Composites and digital painting

Photographs of birds taken with a Nikon DSLR and enhanced in Photoshop and or Corel Painter.

to digital art…

Flowers

Photographs

Landscapes

Photographs

Insects

Photographs

Birds

Photographs

Birds from the last 3 years taken in and around New York City

photographs of birds taken with a Nikon DSLR.

with a Nikon D7000 and D600 DSLR

to bird photography...
Welcome to the on-line portfolio of my paintings, photography, digital art, and web designs. My first career was as a fine artist and painter, the second involved graphic design, computer graphics and cartography. Now my main focus is photography and digital art inspired by nature. I use Lightroom, Photoshop, NIK and onOne plug-ins, and Corel Painter to edit my photographs. I love bird watching, natural science, and sharing my knowledge.
TUTOR/TECH available in-house in New York City
Customized for your abilities. Learn at your own pace. Reasonable Rates.
Teaching computer skills for all levels. Word, Outlook, Excel, and PowerPoint. Adobe Photoshop, Lightroom, Illustrator, and InDesign. Quicken, email, and more.
Technical help with computer issues, installation of applications (software) and hardware, file management, backups, updates, smart phones, and digital cameras.
I have skills in a wide variety of software; such as, graphics apps, desktop publishing, financial tools for tax, etc.
I have exceptional mechanical abilities and build and fix computers. I have 30 years of experience. If what you need isn't listed here—ask me.
ARTIST available for part time or hourly work in New York City
Photographer – on site photography of art, interiors, landscapes and portraits.
With post processing and digital enhancement as needed.
Graphic artist – illustration, presentations, brochures, and advertisements.
Website designer – creation and design of websites for personal use or for small organizations.
Contact me at sherryfelix@sherryfelix.com
My latest photographs and digital art at port4u.net are for sale

Digital image files are $40 for single use, purchased via PayPal with a PayPal account or credit card. Provide the name of the image you wish to purchase after clicking the PayPal button. Upon receipt of payment I will email you the high resolution image file. My images may not be used without permission. Please abide by the license agreement. For more information, or if you require a printed copy, please contact me at sherryfelix@sherryfelix.com
Note: Some photographs on this site are for sale but not sold paintings or commercial art.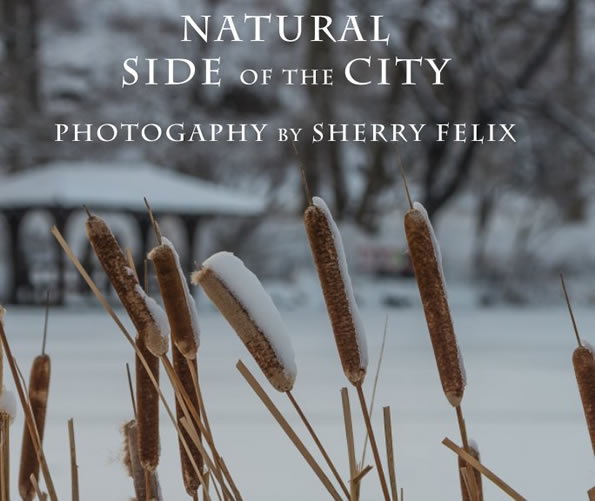 Natural Side of the City book for sale – Soft cover, hard cover or PDF
Three of my photographs were exhibited at Soho Photo Gallery July, 2017: Urban Green, Hudson 7/31/2011, Poppy Pod, Wave Hill, NY 6/15/2016, and Secret Garden, West 4th Street 11/6/2016. These works were part of the Portfolio Development course by B&H Event Space.
The Private Family Section is for my family and friends, with history, family photographs, family trees, my father's WWII history, and entertainment.
Marc Felix, my husband, is a professional tour guide and offers walking tours of historic Greenwich Village, NYC: Marc's Village Walk